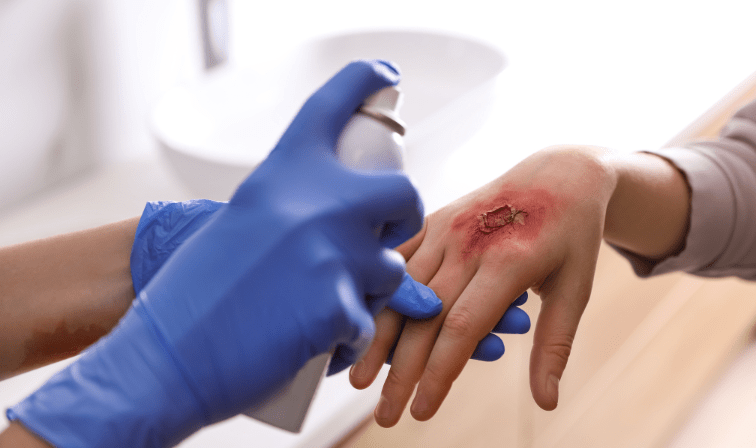 The effects of a severe burn injury can be both physically and emotionally devastating due to the disfiguring of the skin. Even with today's medical advances in wound treatment, therapy, and plastic surgery, a burn injury victim often gets left with permanent physical and emotional scarring. Although it can be a traumatic experience to survive a residential fire, chemical explosion, gas leak, electrical burn, or natural fire, there is help available to assist you in the recovery process. The Riverside Burn Injury Attorneys of RP Law Group offer support, legal assistance, and professionalism for you and your family to depend upon in your time of need and helps you to get your burn injury compensation.
What To Do After Suffering A Bad Burn Injury In
A minor burn injury may not be a reason to file a claim against a defendant, even if someone else caused the burns. Minor damage with small medical bills may not be enough to make the time, money, and effort of a claim worthwhile. If you suffered serious or catastrophic burns, however, filing a claim could be the best way to obtain compensation for your major losses. Taking the correct steps after suffering a burn injury may be imperative in your case.
Top riverside burn injury attorneys
When searching for a top burn injury lawyer, it's important to look for an attorney who has a proven track record of success in handling similar cases and who has the resources and expertise to pursue your case effectively. A consultation with a top burn injury lawyer can help you understand your legal options and provide you with the guidance you need to move forward with confidence.
How Are Burn Injuries Caused?
According to the American Burn Association, about 3,400 people die each year from fires, burns or smoke inhalation, and about 40,000 people in the U.S. are hospitalized every year for burn-related injuries. Some of the most common causes of burn injuries include:
Scalding Drinks/high-temperature Foods
How we can help you?
Our Practice Areas
Where We serve?
Areas we Serve
Don't Hesitate To Contact Us